With our characteristic northern style, we design, produce, build and maintain climate systems for projects in the field of utilities and industry. Fully tailored to your situation, wishes and requirements, we create a customized climate system. From rough sketch to completion and maintenance; NorthAir delivers the complete package, and you can breathe a sigh of relief.
Complete HVAC installations
Simple to complex, but always complete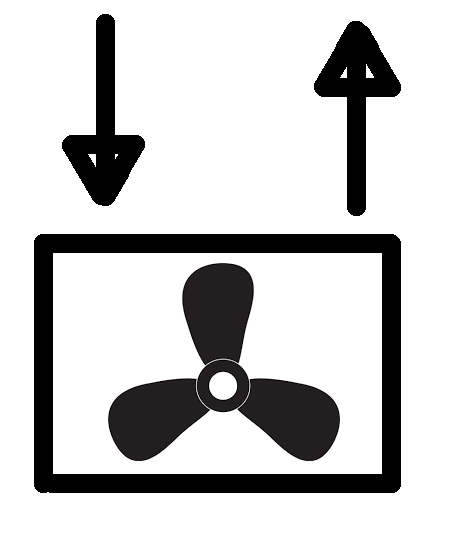 Air handling units
From compact to modular, small to large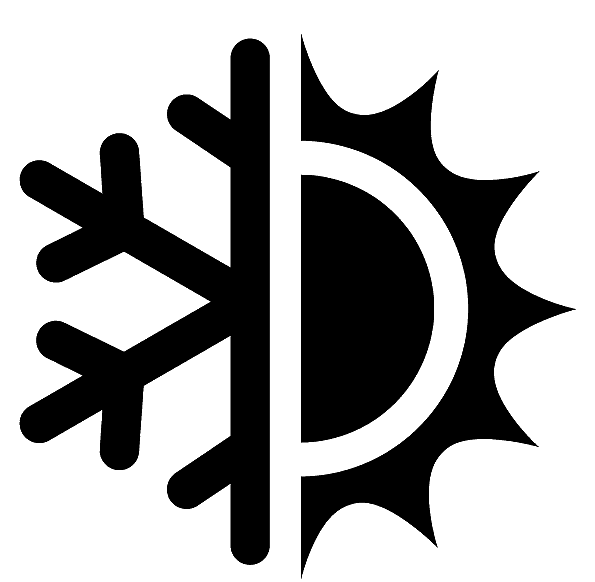 Cooling & heating
VRV/VRF, split air conditioning and water systems

Control systems (BMS)
Designing, building and programming

Service & maintenance
Take care of your installation

No project too big or too small
At NorthAir, you can have air conditioning systems designed, drawn, manufactured, delivered and installed. Whether it's a small office or a huge factory, with more than a quarter century of experience, we offer a solution for every challenge.
Unburdening our client is central to our service, from the very first design to the moment your air conditioning system is up and running. But even after that, our service department remains active to keep your system in perfect condition.
NorthAir designs
Good design is essential for an optimally functioning air conditioning system. That's why we engage in extensive discussions with you to translate your needs into the best design. Our installations are designed and executed by our drawing department in Revit (BIM).
NorthAir manufactures
From a standard, round air duct to a custom "special. As a manufacturer of ductworks, we do not shrink from a challenge and are able to build your air conditioning system quickly and purposefully. Our ductwork and air conditioning systems are manufactured and assembled in accordance with LUKA guidelines.
NorthAir delivers & assembles
We don't just offer delivery, we are happy to relieve you with a complete turn-key delivery and installation, including full regulation and annual maintenance subscription. To ensure quality, we work with our own mechanics. Service and maintenance are also performed by NorthAir employees.
Air handling units
In addition to complete air conditioning systems, we also build and supply air handling units. From small compact systems to large modular systems, with heat recovery as the basis and equipped with heating, cooling and humidification as desired.
Cooling and heating
NorthAir supplies and installs cooling and heat pump systems; from DX split airco to VRV/VRF systems and chilled water systems, standalone or in combination with air handling units. As an F-gas certified company, NorthAir masters the entire process with, of course, only certified mechanics.
Quickly arranged
We see control technology as an indispensable component in a complete climate system. From a simple controller to a fully customized building management system; we design, build and install it for you. When you take advantage of our annual maintenance subscription, we naturally also include the BMS in our inspection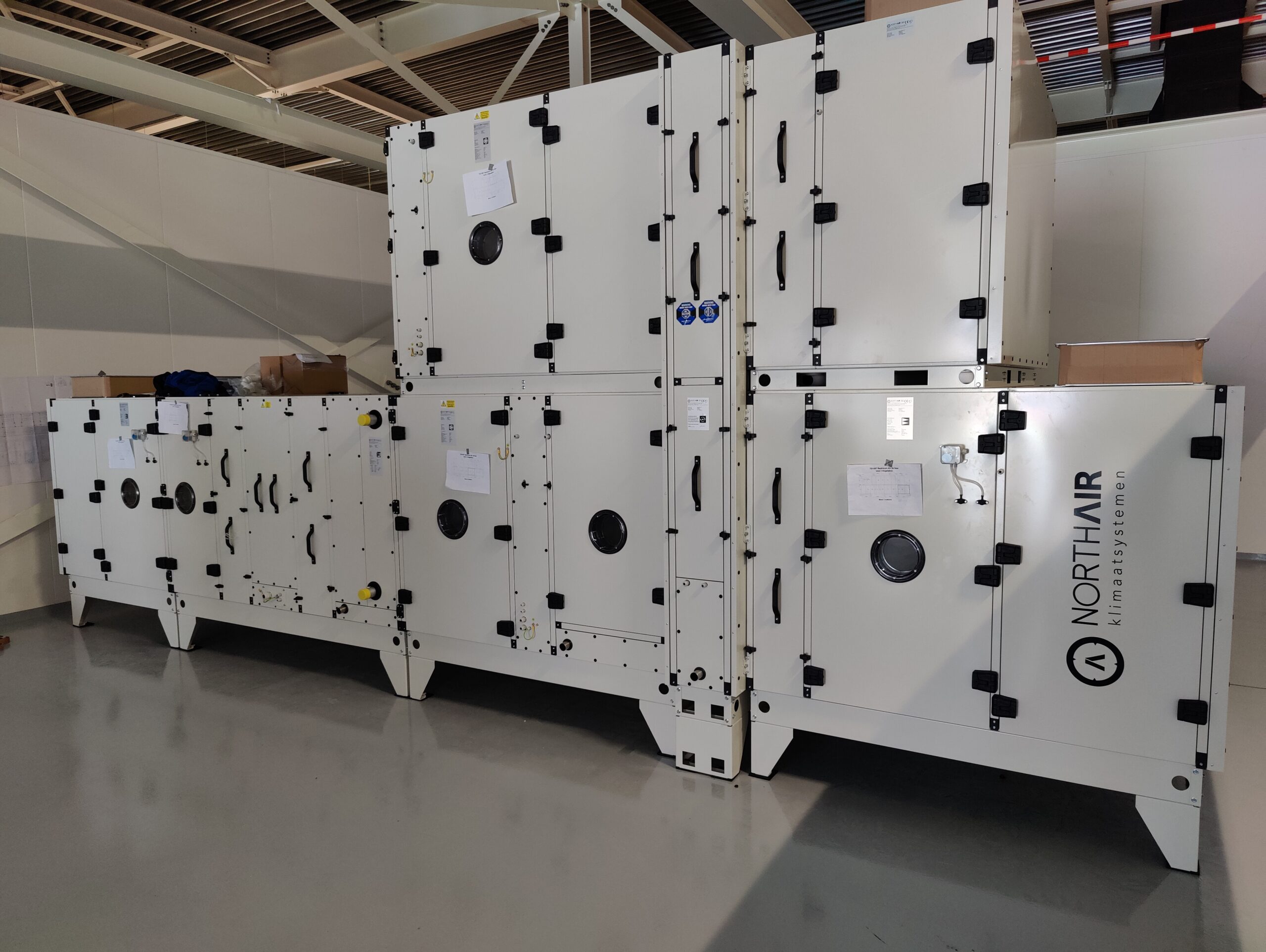 Integral Growth Solution
For more than 15 years we have been building climate systems for growth cells. Each growing cycle is carefully controlled, where we closely monitor factors such as temperature, humidity, lighting and CO2 levels. This allows us to ensure consistent quality and higher yields, while increasing efficiency by using automated systems, with strict adherence to GMP standards.
Integrated fitting, kit, turnkey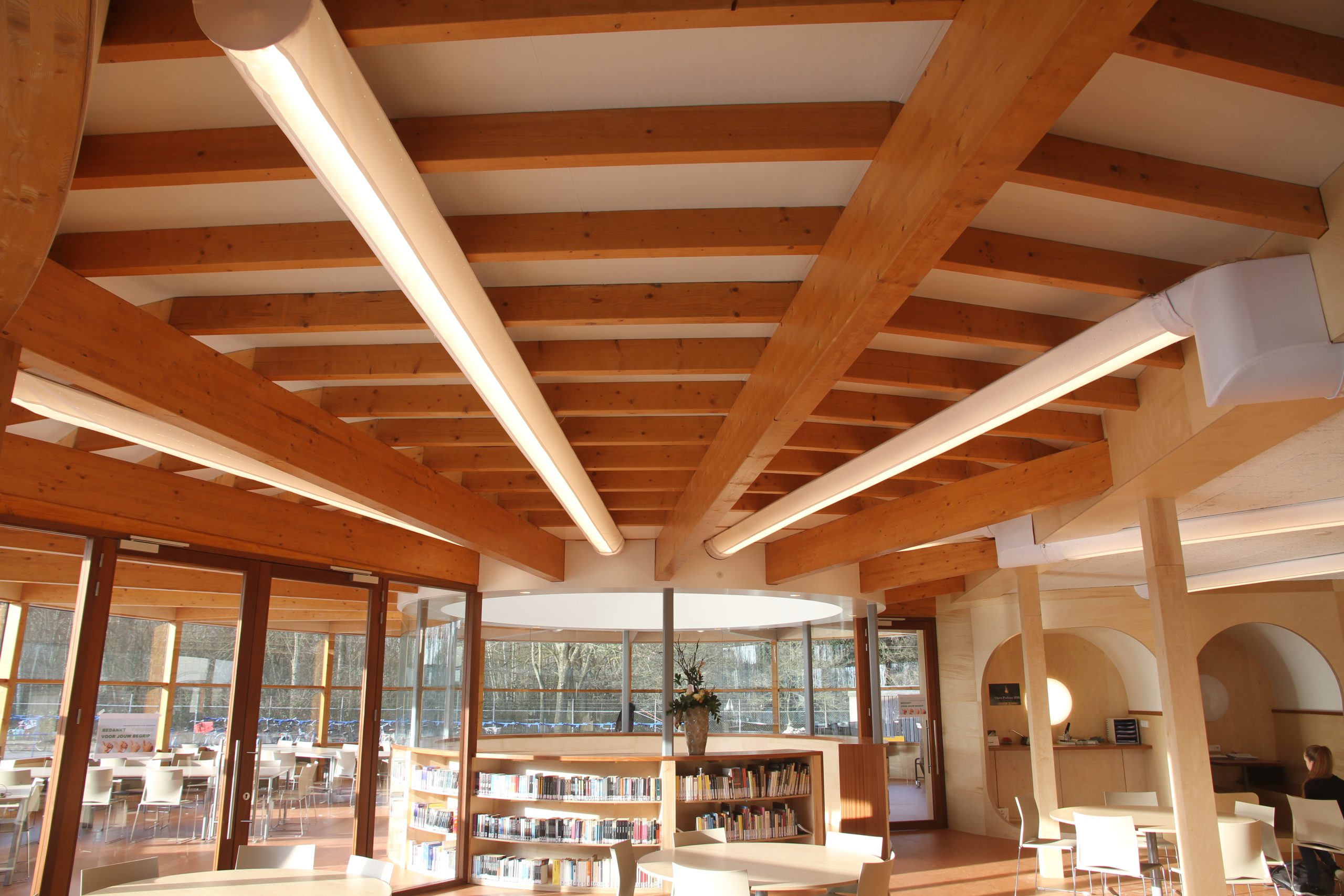 Bornego College
Based on the Frisse Scholen guideline, NorthAir installed a ventilation and climate system at the Bornego College. The air handling unit (equipped with heat wheel and after-conditioning) is connected to a chilled water chiller. A special feature of this installation is the integration of lighting and ventilation via airsocks.
Complete system incl. WTW, airsocks & chilled water chiller.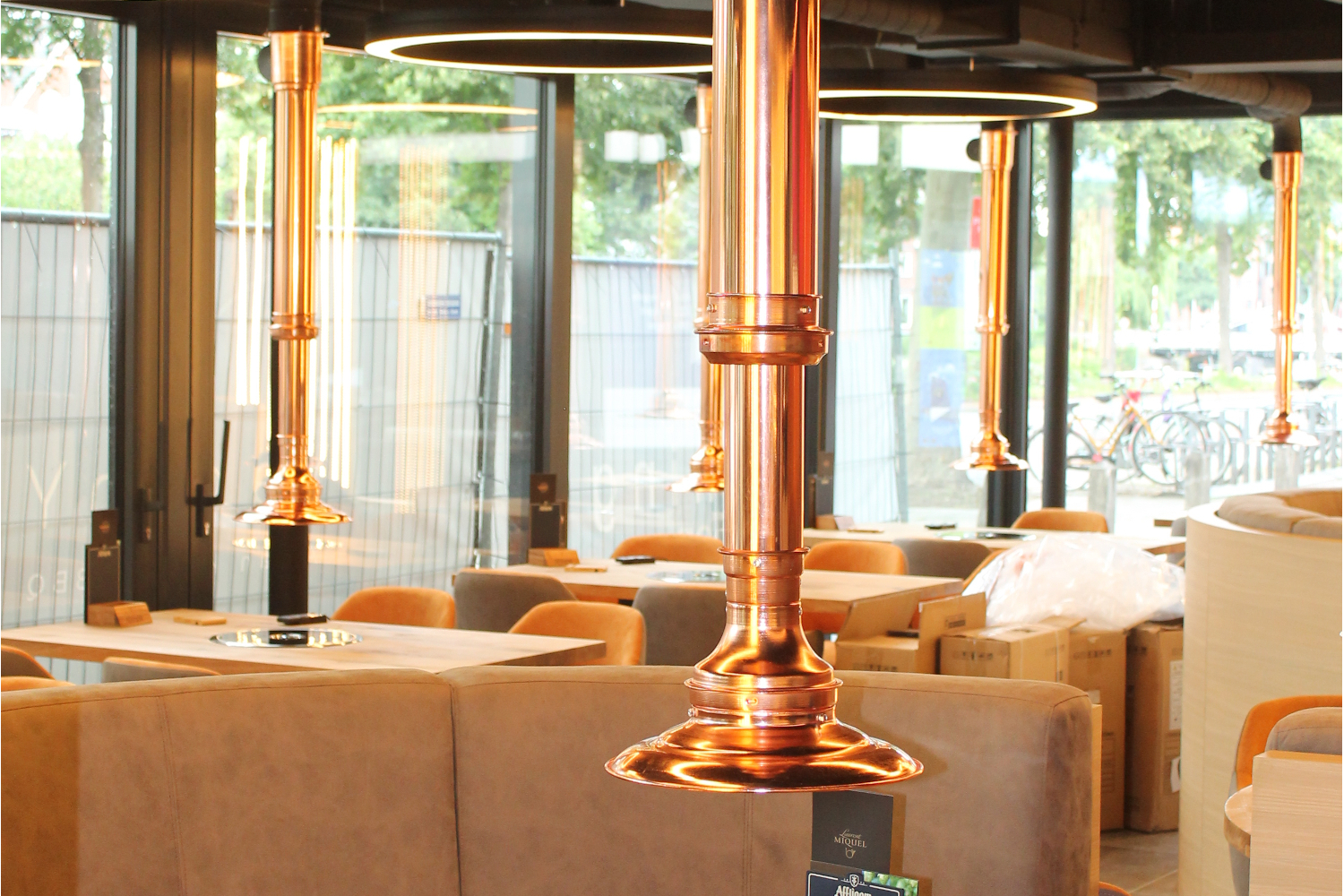 Yammy
For Korean BBQ restaurant Yammy, we designed and built the complete climate control system. From ventilation in both the kitchen and restaurant, to all (heat pump) heating, cooling and PLC control for controlling the different zones in the restaurant.
Complete system incl. WTW, airsocks & chilled water chiller.
We have been building air conditioning systems for more than 28 years
From a wholesale distributor of ventilation materials with only two employees, we have grown over the past twenty-eight years to a company with over forty-two employees, capable of designing, producing, building and maintaining complete air conditioning systems for utility and industrial projects both at home and abroad.
Call for a quote: +31(0)50 501 99 00